from Museum Ostwall, Dortmund
16 April – 25 August
Vibrant colours and coarse brushwork of the German expressionists
From 16 April to 25 August Singer Laren will exchange its collection with Museum Ostwall in Dortmund. While the Germans enjoy the Dutch Moderns, Singer Laren will be giving its visitors an overview of the German expressionists. They were concerned not with the outside world, but with the inner world. Art as an expression of emotion and inner experience, represented with vibrant colours, coarse brushwork and strong forms.
The exhibition will feature well-known and lesser known masterpieces by world-renowned expressionists like Ernst Ludwig Kirchner, August Macke, Emil Nolde, Käthe Kollwitz and Max Beckmann, and it will paint an impressive picture of Germany during and between the wars, and the artists' response to war. German Expressionists is a must-see exhibition for anyone who loves expressionist painting.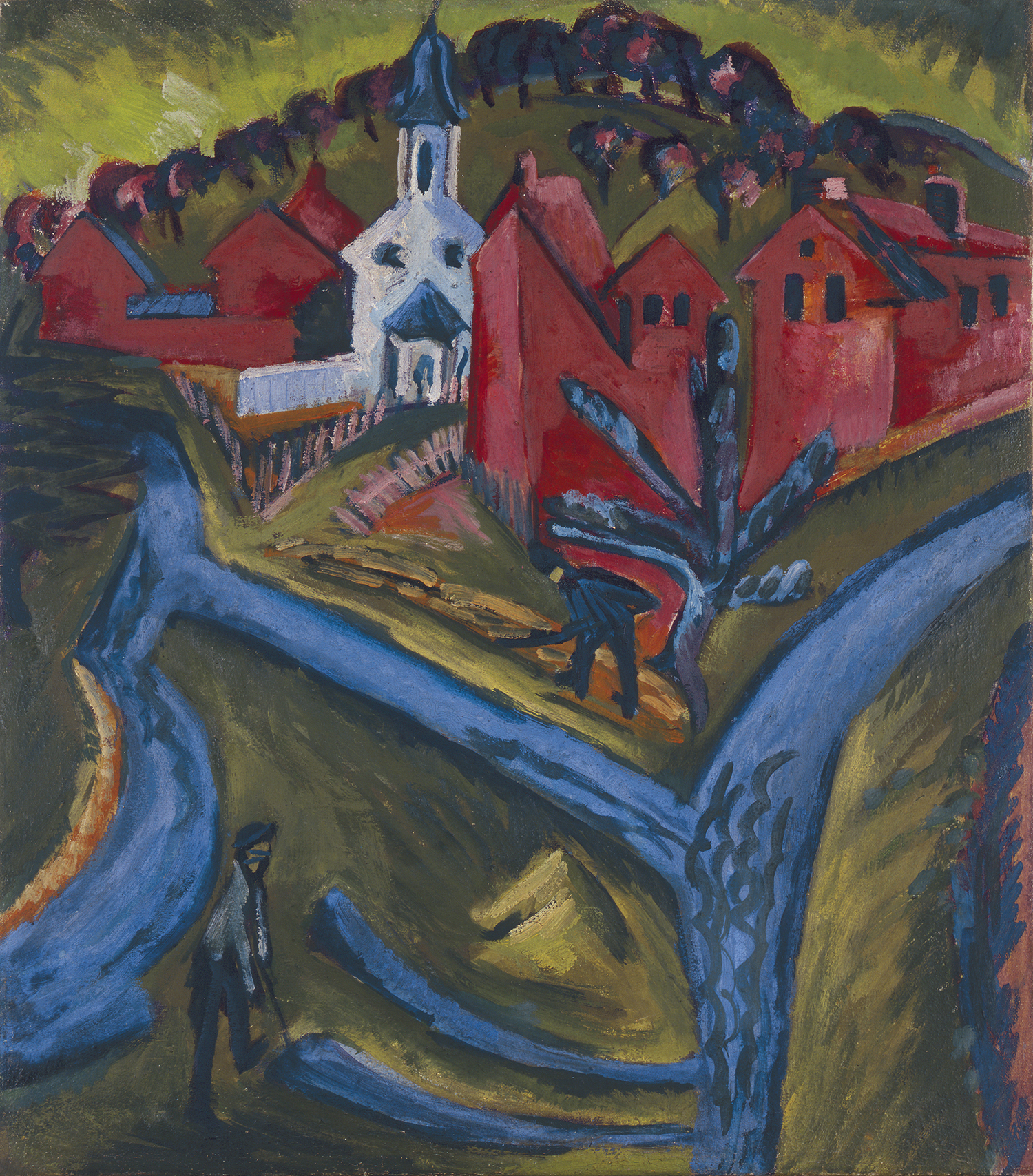 Ernst Ludwig Kirchner
A comprehensive overview: German expressionists, their predecessors and their contemporaries
The exhibition will feature well-known and lesser known masterpieces by artists from the expressionist movements Die Brücke (incl. Ernst Ludwig Kirchner, Emil Nolde, Karl Schmidt-Rottluff and Erich Heckel) and Der Blaue Reiter (incl. Wassily Kandinsky, Franz Marc, August Macke and Alexej von Jawlensky). Several works by early expressionists like Paula Modersohn-Becker and socially engaged artists like Käthe Kollwitz will also be on show. Kollwitz's Jammerklacht ('Lament', 1938), an intense piece that depicts the looming threat of war, is particularly poignant.
Max Beckmann
The exhibition will focus in particular on Max Beckmann (1884-1950), one of the most important and controversial German artists of the 20th century. His paintings were labelled 'degenerate' by the Nazis, so in 1937 he left for Amsterdam, where he lived and worked until 1947. Masterpieces from his Amsterdam period will be shown in the exhibition, including Afternoon, from 1946. In 1947 he received a visa for the United States, where he made Self-portrait with Cigarette. 'You can sense in this self-portrait all the misery and danger the painter had just escaped. Poignant and mysterious' says Jan Rudolph de Lorm, director of Museum Singer Laren.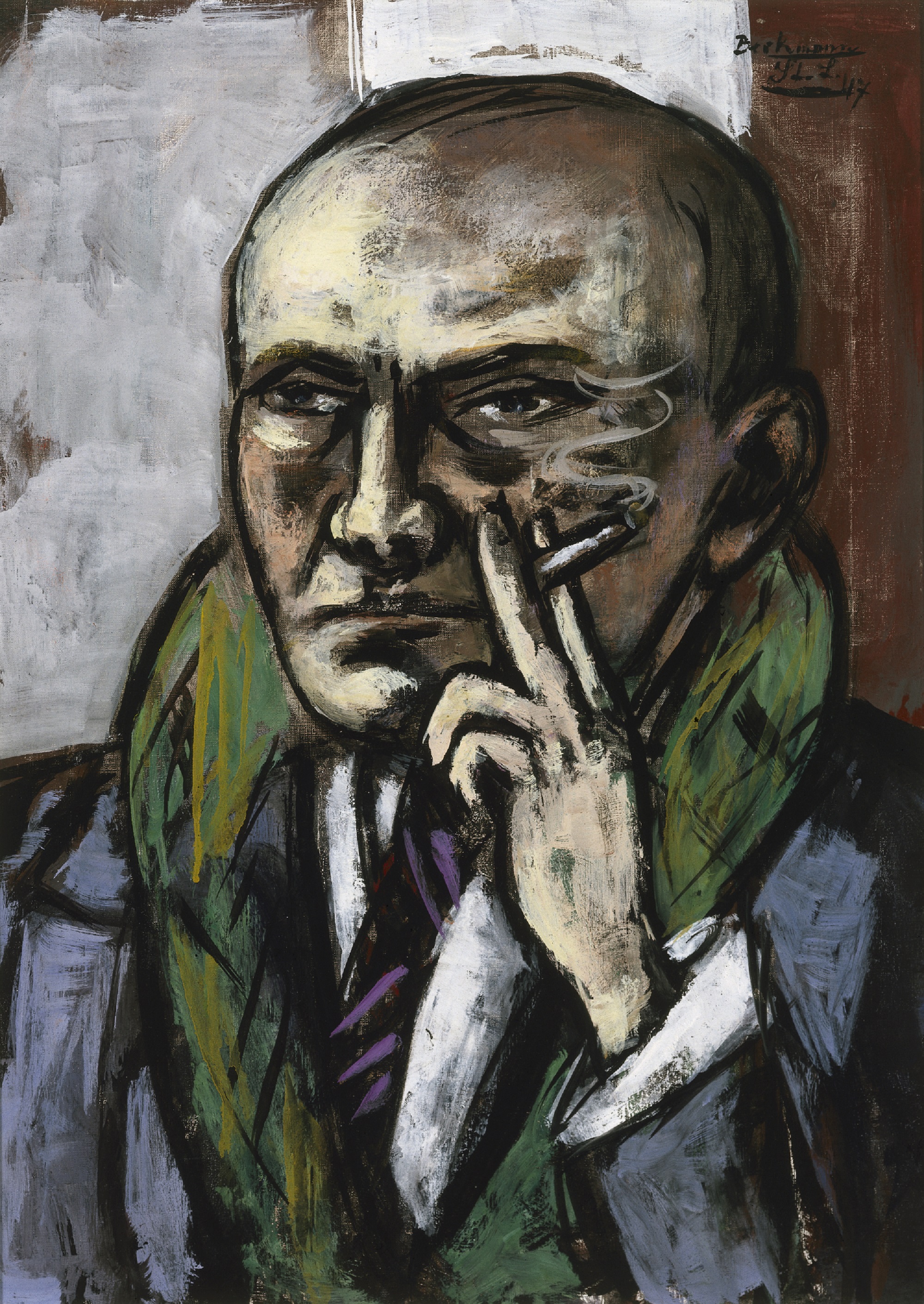 Max Beckmann, Self-portrait with Cigarette, 1947, oil on canvas, 63.5 x 45.5 cm, Museum Ostwall im Dortmunder U, Dortmund
Museum Ostwall
The museum in Dortmund was established after the Second World War by Leonie Reygers (1905-1985), a passionate museum director who soon after the war began collecting and showing the work of German expressionists who had suffered during the Nazi regime. Leonie Reygers was not concerned with consolidating Germany's museum collections of art, but with putting together an ensemble of artworks that would never lose its impact and whose eloquence is timeless.
'Concerned not with the outside world, but with the inner world. Art as an expression of emotion and inner experience.' - Jan Rudolph de Lorm, museum director
A first: Bild nr. 86 by Jacoba van Heemskerck
The exhibition will be the first time that Jacoba van Heemskerck's Bild nr. 86 of 1918 has been on display to the public, having recently been acquired by Singer Laren.
This abstract expressionist piece was made when Van Heemskerck was a member of German avant-garde movement 'Der Sturm'. Her paintings from this period are regarded as some of the most important works of expressionist art in Germany. Van Heemskerck was attracted to the anthroposophic ideas of Rudolf Steiner and she attempted to express her inner world in her work. Working in the immediate vicinity of artists like Wassily Kandinsky and Franz Marc, she gradually evolved towards abstraction, developing her own distinctive style, of which Bild nr. 86 is a fine example.