With your own transportation
Are you coming with your own transportation, look up your personal directions
With public transportation

Plan my trip
At the bus station Blaricum (near the Tergooi Ziekenhuis), there are 12 electric bicycles to share. You can be in Singer Laren from the bus station very quickly by using these. See exactly how it works below: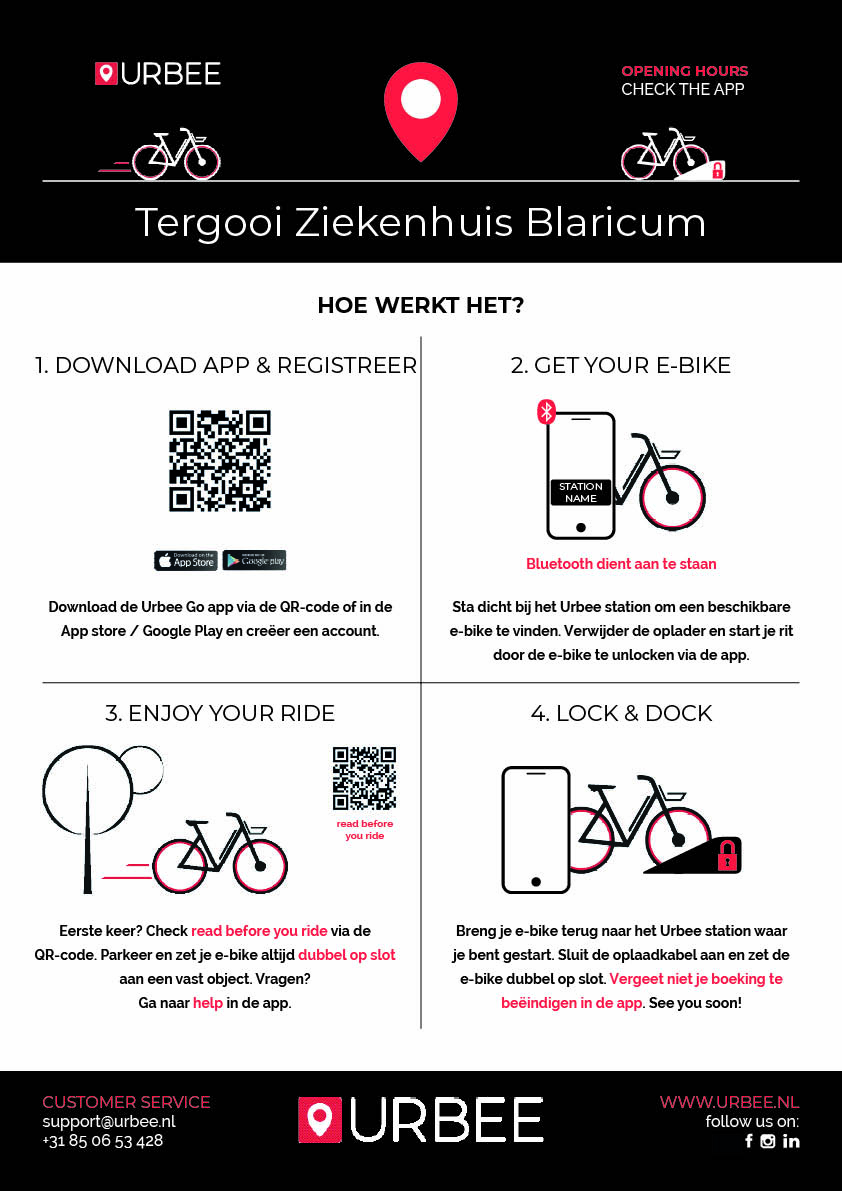 Parking
A: There are 300 free parking spots at the parking area at the Hein Keverweg and around Singer Laren
C: 5 disabled parking spots
D: Free parking on Saturday and Sunday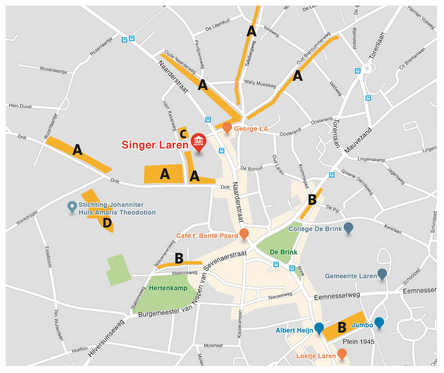 Charging of electric cars
There is a charging pole for two electric cars at the parking area. This charging pole was given by BMW Van Poelgeest.