For a gift or souvenir with a difference
The Singer Shop sells special gifts, artistic toys and small artworks. Examples from our range include a beautiful Mondrian vase and a replica of Rodin's The Thinker.
We also have art books and attractive homeware such as blankets, cushions and crockery. Our jewellery selection includes pieces in an Art Nouveau or Art Deco style, as well as designs by contemporary jewellers like Zsiska and Lydia Bremer. Our range also includes posters, cards and notebooks, and for the kids we have cuddly toys, puzzles and books on an art theme.
Singer Laren gift card
The Singer Laren gift card is available at the museum shop. The gift card allows a friend or loved one to enjoy all that Singer Laren has to offer. Treat someone to a visit to the theatre or museum, a gift from the Singer Shop or a delicious lunch at the café.
The Singer Laren gift card is
• available from €15
• valid indefinitely, and can be used at any time at the Singer Shop, museum, theatre or café
Gift cards are available for €15, €20, €25 or €30.
Any remaining amount not spent remains valid indefinitely.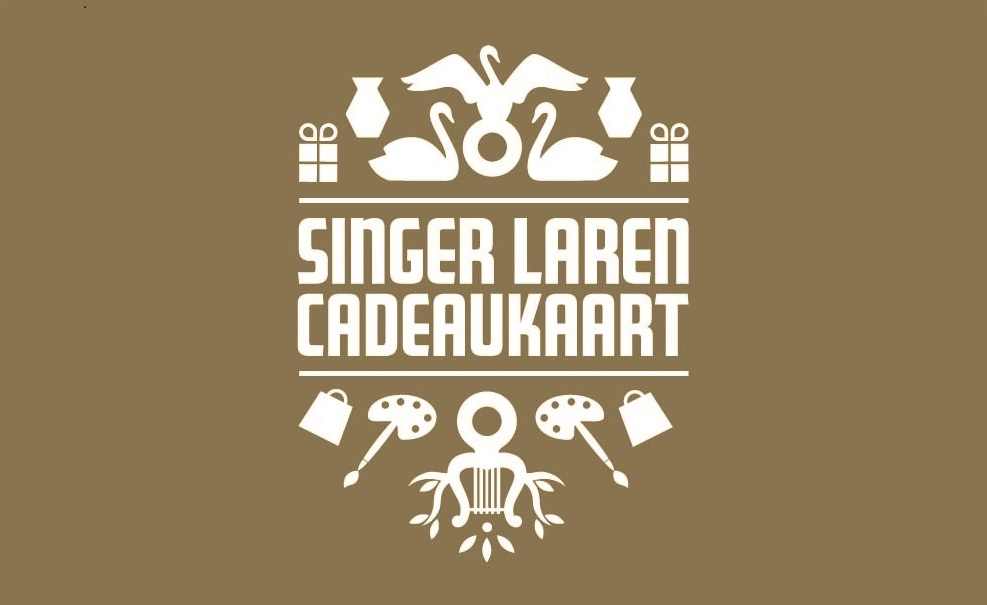 The Singer Shop is accessible without a museum admission ticket.